Ramadan 2023 in UAE: Reduced Office Hours, Overtime Pay; What You Need to Know
March 12, 2023
Posted by:

themsigroup

Category:

Business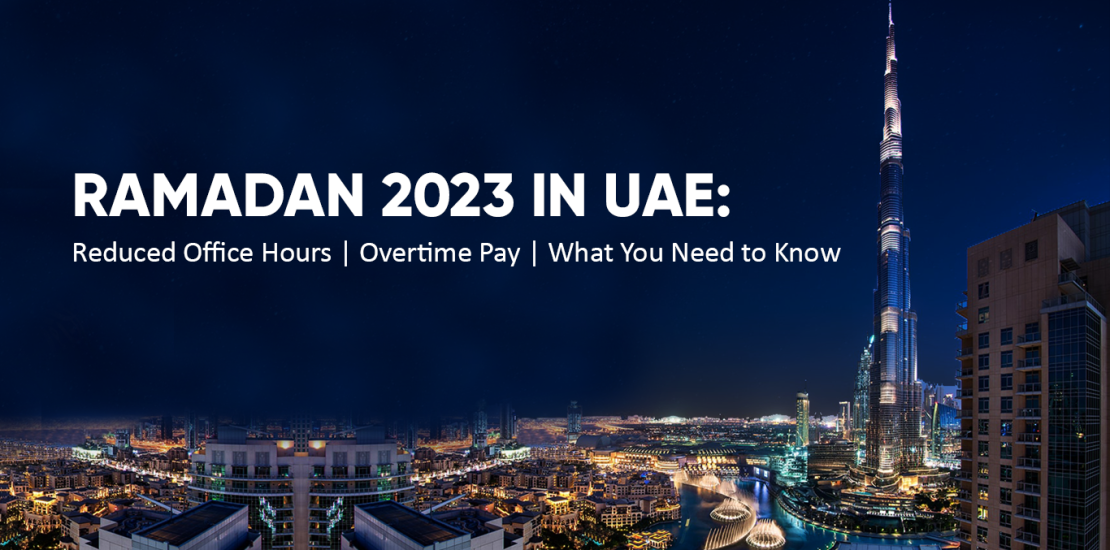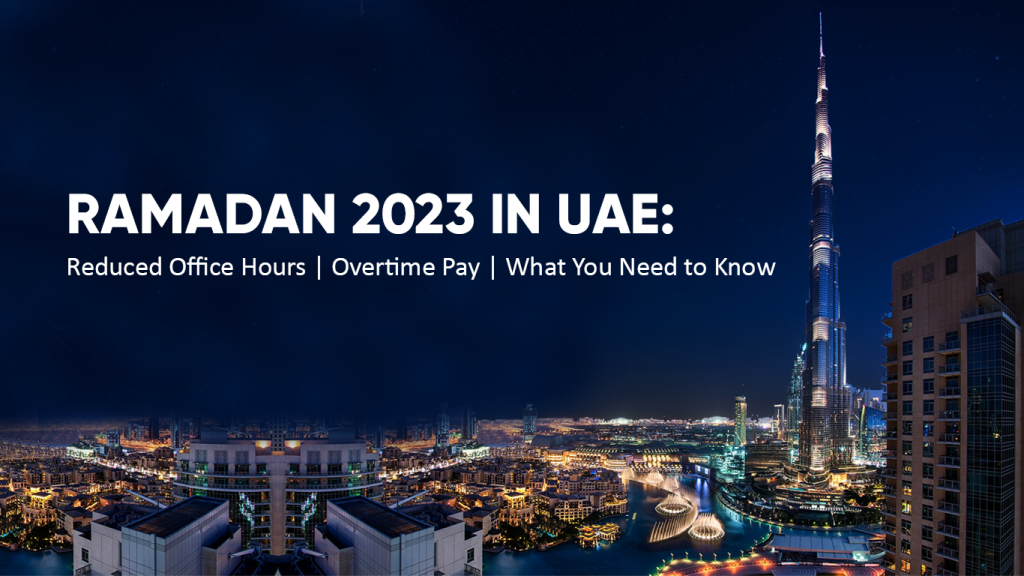 The holy month of Ramadan is approaching and as an employer in the UAE, it is important to understand the rules and regulations surrounding working hours and overtime pay during this time. In this blog post, we will provide a comprehensive guide to help you stay compliant and appreciative to your employees.
Understanding Working Hours during Ramadan
In the UAE, the regular maximum working hours per day is eight hours a day, or 48 per week, in accordance with Article 17(1) of the Employment Law. However, during the holy month of Ramadan, the working hours are reduced by two hours per day, as per Article 15(2) of Cabinet Resolution No.1 of 2022.
Reducing Working Hours during Ramadan
As an employer, you may reduce the regular timings for each shift from eight hours to six during Ramadan. Any additional hours of work required during this time may be considered overtime, in accordance with Article 19(2) of the Employment Law. Employees who work overtime during Ramadan must be paid their basic salary for their normal hours of work, plus a supplement of at least 25% of that salary.
Exemption from Overtime Pay during Ramadan
Some categories of employment sectors or employees may be exempted from payment for overtime during Ramadan. These include managers or supervisors in an entity or sectors which are involved in technical work in shift basis. In accordance with Article 15(4) (b) and (d) of Cabinet Resolution No. 1 of 2022, the following categories shall be exempted from the provisions related to the maximum working hours:
Persons occupying supervisory positions if such positions vest in them the powers of the employers.

Those engaged in work which is required by reasons of technical nature to be carried on continuously by a succession shift, subject to the condition that the average working hours do not exceed 56 hours per week.
Accommodating Muslim Employees during Ramadan
It is important to consider accommodating your Muslim employees during Ramadan by providing them with opportunities to end their fast and offer prayers. As a good gesture, you may consider employing your Muslim employees during other shifts and not during the evening ones.
Conclusion
As an employer in the UAE, it is essential to comply with the regulations and guidelines set in place during Ramadan 2023, including the reduced working hours and overtime pay requirements. By creating a positive and respectful work environment for all employees, you can promote a culture of inclusivity and diversity in your workplace. 
At MSI Group, we understand the importance of compliance with local regulations and cultural sensitivity. Contact us to learn more about our HR outsourcing services in the UAE.