Organizations that fail to think strategically will be vulnerable to threats and ill-prepared to take advantage of fresh opportunities. A flexible but focused approach will put organizations in a better position to deal with setbacks and to respond to new opportunities as they emerge.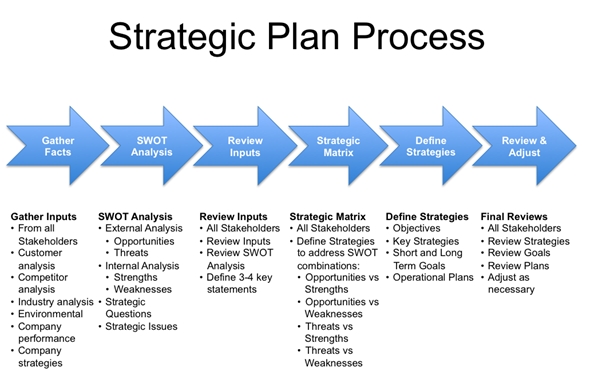 How MSI can help you
Our strategy and planning professions can help you in conducting following tasks
Review of existing business objectives, strategy and business plan

Development of short/long term strategy to achieve the business objectives

Development of Strategy implementation plan

Review of existing business processes, resource allocation and risk landscape

Conducting SWOT analysis

Market and competitive analysis

Review / establishment of Key performance Indicators

Proposed re-engineered process for future execution

Evaluation of major investments/capital projects

Financial forecasting and projections
The execution / sequencing of above tasks varies with the nature of business and market condition.